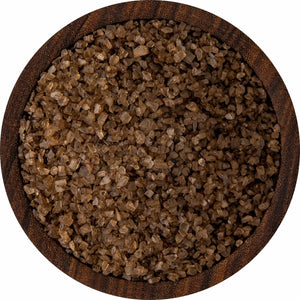 Salish Alderwood Smoked Sea Salt is smoked for 48 hours over Northwest alder, allowing full absorption of the natural smoke, making it intense with a smell of a campfire.
The bark-free, red alder balances between sweet and smoky without bitterness. With no additives, artificial flavors, or anti-caking agents, it's ideal for the clean label conscious. This salt is an impactful all-natural, authentic alternative to artificial smoked options.
Salish Alderwood Smoked Sea Salt is ideal for inclusion in frozen entrées, sauces and condiments, for topping snack foods and adding natural smoke flavor to spice blends and rubs.