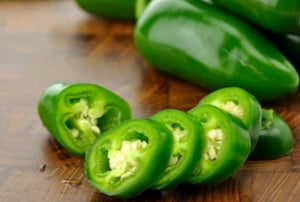 Jalapeno chilies, known for the perfect balance of heat and flavor, slowly infused in this gourmet olive oil; pushes this creation over the top!
Ultra mild with almost NO heat, it's loaded with lots of Jalapeno flavor!! Trust us, it's addictive!
For LOTS of heat, try our Habanero olive oil.